February 28, 2021 Worship Service
(Facebook page: First United Methodist Church - Sioux City)

for Sioux City's First United Methodist Church
- - - - - - - - - - - - - - - - - - - - - - - - - - - - - - - - - - - - - -
- - - - - - - - - - - - - - - - - - - - - - - - - - - - -
- - - - - - - - - - - - - - - - - - - - - - -
At First UMC, we are striving to be a "Church of Servants" through serving Jesus Christ
in our service to our immediate neighborhood, our community, and our world.

In-Person Regular Sunday Worship Schedule
(2 Worship Opportunities to Choose From)


Joyful Traditional Worship (Masks required and will be social distancing)
9:00 a.m.
Each Sunday is to be celebrated as a "Little Easter" and we bring that joy into each service. So often when people hear "Traditional Worship" they think "boring". Not here. We respect the "Tradition" of worship with a joy-filled attitude as we share in a variety of hymns from the United Methodist Hymnal, preaching from the pulpit, exceptional musical accompaniment with the pipe organ, and the use of time-honored, biblical-sound liturgies to aid in worship. The service is held in our beautiful traditional sanctuary with handcarved oak throughout and large, beautiful stain glass windows.

Casual Service (Will not resume yet due to COVID-19 restrictions and plan on resuming in the near future)
11:15 a.m.
Come as you are to this 45-50 minute service that features a relaxed, casual style as the piano leads us as we "update" our traditional hymns and also share in praise and worship songs. Our Celebration Singers lead us in the songs as Pastor Roger sheds the tie, people come in casual attire and we share with one another in worship in a laid-back style.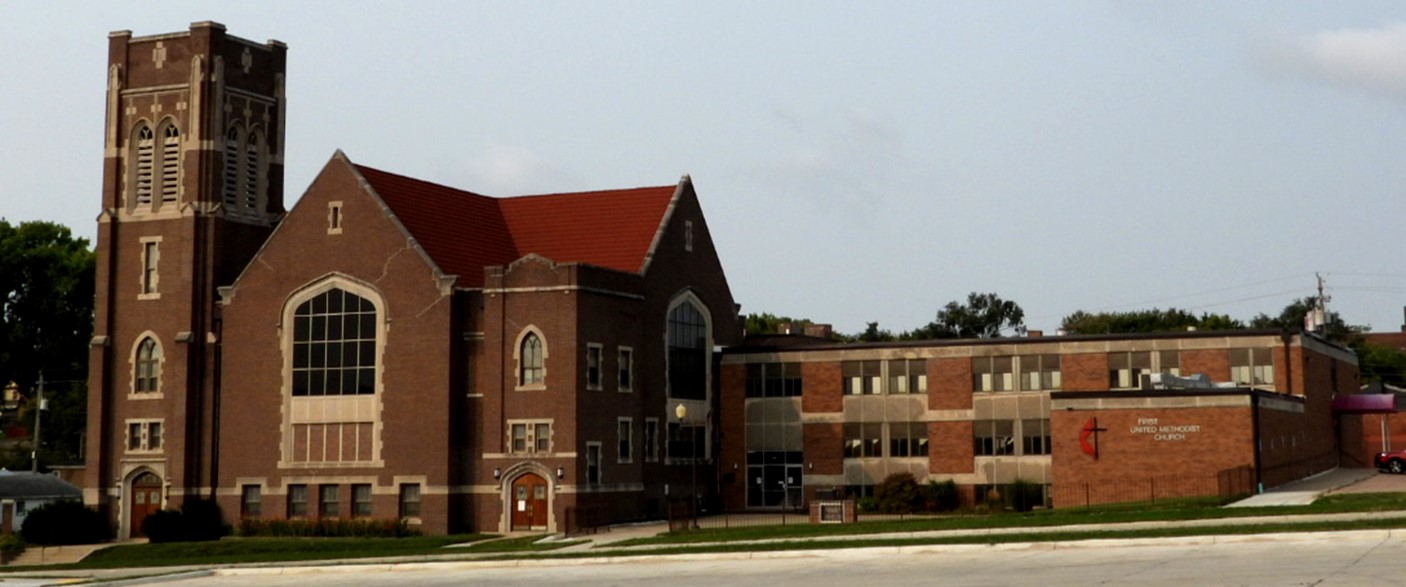 Our Mission: "A Church of Servants Serving Christ"
(Our "Unofficial" motto: We are a hospital of sinners and not a museum of saints.)


First United Methodist Church
1915 Nebraska Street
Sioux City, Iowa 51104
Telephone: 712.258.0119
e-mail: scfirst@msn.com


Click on the above UMCOR banner to get the weekly update about how United Methodists are helping with relief efforts throughout the US and the World.

Our site, like each one of us, is continually under construction to be made better. Check back often to see what's new.