*2017 Advent Study
Our 2017 Advent Study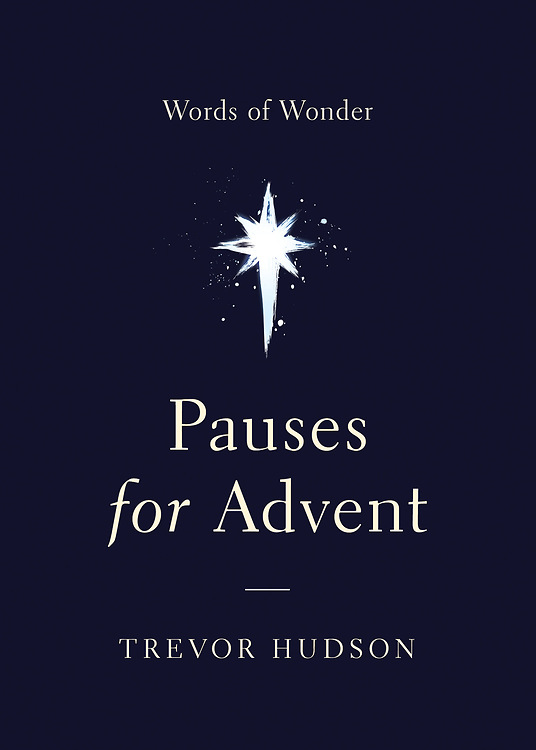 Begins Monday, November 29

"Pauses for Advent:

Words of Wonder"
Are you ready for the hectic holiday season? What about taking a "pause" each day? This year, beginning of Monday, November 27, you are being offered an opportunity to "pause" each day leading up to Christmas.
Taking time to pause for a few minutes each day can help us maintain balance in our lives, especially during the Advent and Christmas seasons.
In this simple yet not simplistic book, Trevor Hudson focuses on one biblical word of wonder for each day of Advent. His insightful reflections on the word for each day invite individuals and groups to a deeper understanding of Advent.
The author also briefly explores the lives and thoughts of 4 significant characters in the Christmas story, encouraging us to immerse ourselves in the dramatic story. He offers a simple daily practice that helps us become involved in the Advent drama. Hudson's minimalist approach and conversational writing lead us to discover how we can open our hearts and lives more generously to God.

$7 per book from the church office (Kindle version is available at Amazon)


For Independent Study (Pastor Roger is doing it this way - The book contains all you need)
or a Class Environment - We offer 2 options for you to participate:
1. Neil Peck will be leading a group on Wednesdays from 11am - Noon from Dec. 6-27 &
2. The Heritage Room Sunday Class will be leading a group from 10:15am - 11:00am from Dec. 3-24.
Sample (Each day is similar to this)